Last night I had the real honour of meeting a quiet and relatively 'unsung' hero. This is a  man called Chris Heaton whose profession is as a Chartered Accountant and whose heroism and dedication to raising funds for Target Ovarian Cancer – coupled with his own mental approach to this gargantuan task –  made it possible for him – (at an age when most are watching, rather than doing) to run 10 marathons. Wow. Hang on. That is 10 marathons on 10 consecutive days. No rest day, just another marathon day. I was stunned. Truly.
Chris is raising funds for a charity that I also support. Target Ovarian Cancer is making real, practical strides in educating doctors and women as to the symptoms of Ovarian Cancer. Even more amazingly, this committed and skillful group have managed to get an All Party Parliamentary Committee to debate the parlous state of ovarian cancer diagnosis – and the fact that it's been more than 20 years since any new treatments were available. More than 20 years? Just think how the world has changed since 1990 and then ask yourself why, in the U.K. we still lag horribly behind our European counterparts in terms of early diagnosis and contemporary treatments?
Money collected by Target Ovarian Cancer is now being released to fund research and this is very exciting news. And all this was started by one woman – Joanna Barker – who lost her mother and her sister to the disease in the same year.
Talking to Chris, I found out that it wasn't that he was the fittest, or the fastest runner that got him through a task that to me seems – improbably hard to do – it was his mental and emotional preparation. He developed a number of coping strategies – knowing that he would get bored, and tired, and feel pain, he decided ahead of time, what to do and say to himself when this happened.
I know from talking to others at the evening, that meditation plays a part in many people finding out how they can tap amazing inner resources. Visualisation – such as Chris uses – coupled with an ability to relax – are key to staying calm and focussed and showing your 'brain' the outcomes you want in life – and being able to deal with the obstacles is part of the journey too.
Our guest speaker was Sarah Greene. Sarah is a very much-loved and important part of our English broadcasting culture – and heritage. She came to real prominence at a very early age, fronting a nationally iconic children's TV show – "Blue Peter".  Her next leap was to present "Saturday Superstore" with Mike Reid and then "Going Live!" with Philip Schofield – both shows changed the way that TV was presented to young people in this country and became part of the zeitgeist of a generation. Sarah very sadly lost her treasured mum, Marjorie (also an accomplished actress and well-known here) last year. Marjorie's diagnosis came only 3 weeks before she passed away. Sarah is energetically dedicated and focussed to raising funds that will  make a huge difference to the lives of women
And Chris? The quiet accountant from Sheffield? H is planning to run a marathon on one of the most inhospitable places on earth. Lake Baikal in Siberia is 5000 km east of Moscow, in a bleak, frozen landscape. It really is in the middle of nowhere. The lake is 1.6 km deep – very deep then! – and has its own micro-climate. It is the world's oldest and deepest lake.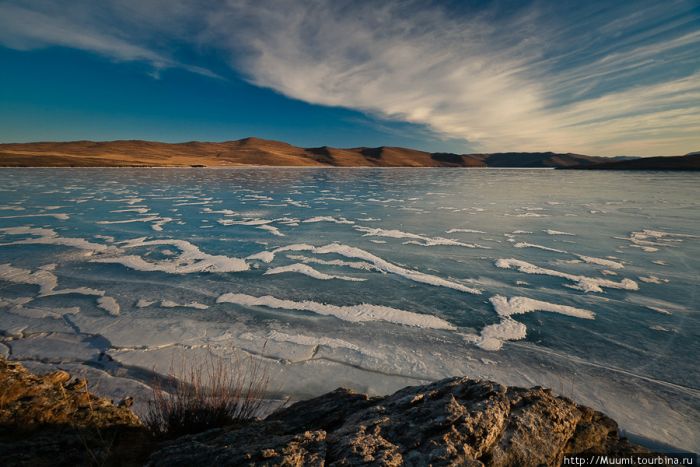 Chris can't train on frozen ice as here in the U.K. it's highly unlikely that we could find even a mile of water frozen solid enough to support his weight safely. I am considering going to see this madness – I've always fancied a trip on the Trans-Siberian express and it' s a 4 day ride to Irkutsz. Anyone coming with me?